so, in my new yard where i'm having unknown this and that's pop up all over the place, i discovered that i pretty much have mint and lemon balm running out my ears.  i was chatting with caroline the other day about garden do's and don'ts and happen to mention just how much mint i had, and just how much i didn't know what to do with it!  per her advice, i've discovered my new favorite drink: a garden mint and lemon balm refresher.
it's delicious, it's easy and it's straight from the garden.  ingredients:
a squeeze of one lemon
1 tbls of honey
3-4 mint and/or lemon balm leaves
crush the leaves in the bottom of your glass with the ice to help release their yummy flavors, then add the lemon juice, honey and water (add a little sugar if you prefer sweeter).  stir until the honey dissolves and enjoy!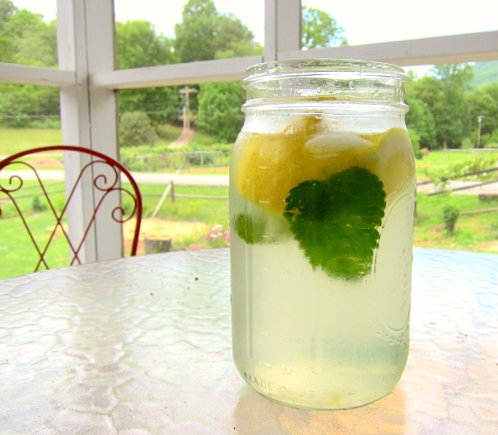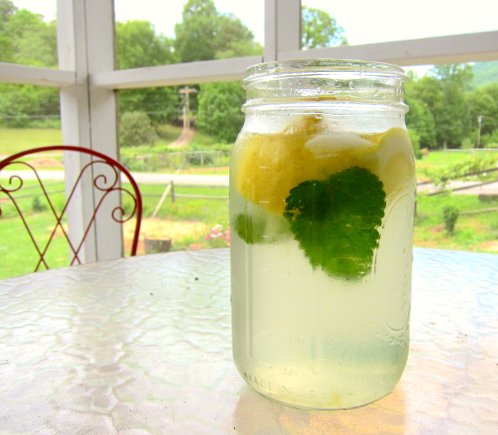 seriously y'all, this is one delectable drink.
to top things off, i walked up to our old house the other day (my sis still lives there) and visited my long forgotten (and long not-watered) square foot garden from last year. to my glorious surprise, my strawberry plant from last year not only was producing, but it had multiplied.  big time.
i'm pretty sure nothing could have made me any happier!  seeing (and devouring) these most beautiful sweet and perfect strawberries, made my day- maybe even my summer.  needless to say, my sister's going to be seeing a lot more of me.
{photos: bonnie forkner}